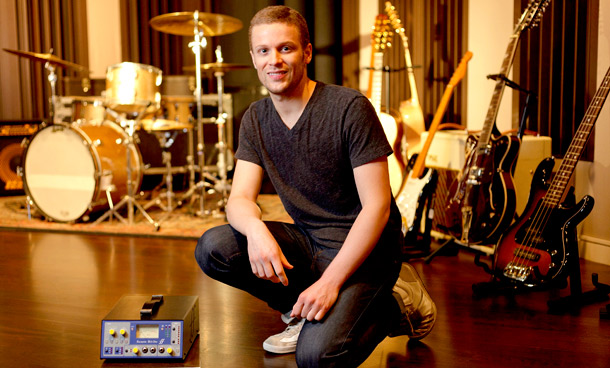 Since opening in 2008, New York City's Germano Studios has seen sessions from best-selling recording artists, leading the way towards the recent series of new high-end studio opening in the US and worldwide. 'Germano Studios is the next step in a logical progression of what a major recording studio should be,' says Staff Engineer Kevin Porter. 'From writing and production to recording and mixing, we can accommodate every phase of the record making process.'
Its most recent equipment purchase is a Focusrite ISA One, which takes its mic preamplifier topology from the ISA110 module from Focusrite's famed Forté console.
Founded by Troy Germano, former CEO/Owner of the famed Hit Factory, the ISA One was chosen by studio's Porter – whose own clients include Snoop Dogg, Cirque du Soleil (Michael Jackson) and Kylie Minogue – has to incorporate Focusrite into his recording and mix sessions.
'We're constantly updating and upgrading our facility with new gear and software, not only to reflect industry trends, but also to stay one step ahead of them,' he says. 'We aim to marry the very best in analogue and digital technology, and Focusrite strikes a balance between warmth and clarity, character and transparency. Focusrite products, above all else, sound great. This is our number one requirement when we research and spec out new purchases. The ISA One, for example, is a well-built and versatile channel strip that offers a mic pre true to the classic ISA sound.'
The ISA One's preamp is complemented by a line input and an independent DI channel,= complete with dedicated gain control, active or passive impedance switch, a TRS Jack output for routing to an amp and an independent XLR output on the rear. A variable impedance circuit has been added to the original design, allowing switching between four input impedance settings. In addition to the original ISA110 impedance, three further impedance settings allow matching or creative mismatching of the preamp with any microphone. The unit also features an insert point, phantom power, phase reverse and a 75Hz, 18dB/octave high-pass filter.
'Germano Studios is one of the latest and greatest studios in New York City,' says Focusrite Novation Inc President Phil Wagner. 'We're pleased to see that the studio, now in it's fourth year, is using Focusrite mic preamps for its prestigious clients.'
More: www.germanostudios.com
More: www.focusrite.com