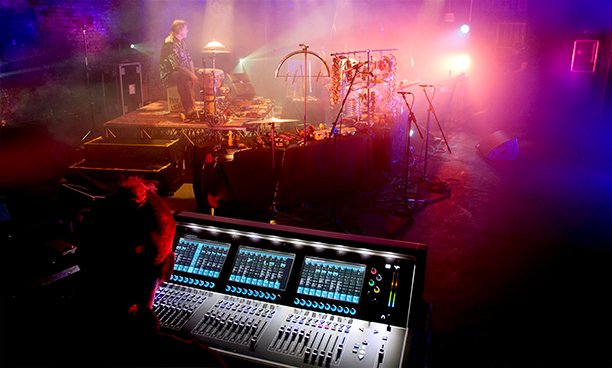 A tangible effect of the pandemic's impact on the live event industry, the growth of virtual events and the emergence of new facilities to produce them is changing artists' reach and relationship with their audience. While the physical experience may be different, the demands placed on technical production crews and their equipment is no less exacting – but very different in some ways.
A recent example is the Other Voices, Other Rooms project, a series of performances, collaborations and happenings featuring the Lockett-Vettese Band and recorded at Lighthouse, Poole's centre for the arts on England's southwest coast.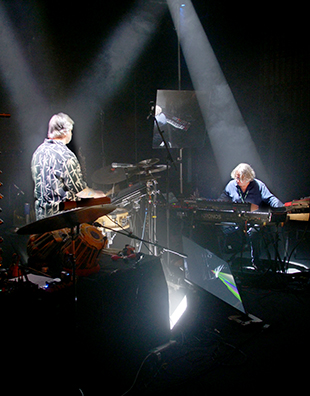 Both virtuoso soloists in their own right, drummer/percussionist Pete Lockett and Hammond/keyboard player Peter-John Vettese have joined forces to open the post-lockdown series in Poole as resident artists, '…creating and improvising in a whole new cinematic soundscape, exploring connections with an eclectic list of guest artists'.
The first show was recorded in September by a film crew and dedicated multitrack sound recordist, then streamed on 23 October. A special VIP package was also available where viewers could enjoy an exclusive interview by legendary drummer Bill Bruford in addition to having an informal 'virtual green room' experience with the artists afterwards.
Tom Turner, streaming engineer and founder of Bandstream.tv handled the audio production: 'We chose the DiGiCo S31 for the live stream because of its sound, channel count, the quality of its preamps and user workflow,' he says. 'The S31's flexible connectivity was also crucial for us, as the Madi I/O allowed us to create a multitrack recording from the S31's inputs, using an onboard DMI-Madi-B card to output every channel to the recording device via an RME Madiface.'
Executive Producer Paul Cameron (of Beats Production) is the project's mastermind: 'The current situation means we have to think again about how we approach live performance, so we have created our own online platform to provide an exceptional audience experience and to find new ways to generate an income for performers, venues and all the people that are needed to bring a project like this to life,' he says.
Lighthouse Chief Executive Elspeth McBain echoes Cameron's sentiments from the standpoint of a normally busy venue: 'Reopening Lighthouse, albeit in a limited way, has meant we have been able to explore new ways of using our performance spaces until we can admit full audiences again. To host international musicians of this calibre reminds us of the power of the arts to make sense of the world.'