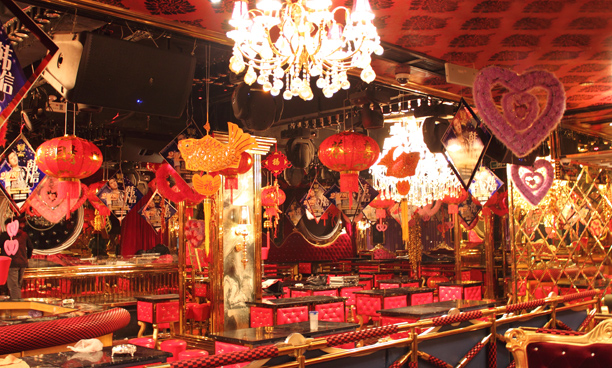 Two nightspots have recently joined a stream others in renewing their sound reinforcement systems. The IN-Bar in Taizhou, Zhejian, and HJFB Bar both turned to Hangzhou Chuangda Stage Facilities for systems drawn from the DAS Audio Aero Series 2 and Avant lines.
As the authorised DAS Audio dealer for Eastern China, Hangzhou Chuangda Stage Facilities coordinated the installation of the systems at both clubs. General Manager Jiang Chao and Technical Representative Xiao Zhao determined that DAS systems were the best choice for the clubs since the onboard amplification was already optimised for the characteristics of each loudspeaker model.
By choosing self-powered systems, they also saved space since they didn't have to find storage place for multiple power amps and system cabling was streamlined.
At Ping Ge's IN-Bar, a 24 DAS Audio Avant 15A powered, two-way, full-range have been installed. A combination of six LX-218A powered, high performance subwoofers – three enclosures ground stacked in a centre mono sub configuration and another three units placed as delay subs – give low-frequency support. An additional five Avant 118A powered horn-bass subwoofers complete the loudspeaker set-up, with a DAS Audio DSP-2060 processor for time alignment and limiting.
'The Avant 15A includes a rotatable horn that enables one to control the unit's coverage,' Xiao Zhao comments. 'By rotating the horn, we were able to get the same coverage by flying the speakers horizontally – without compromising the view of the customers. The LX-218A and Avant-118As handle low-frequency reproduction beautifully. Having time-aligned them via the DSP-2060, these subs complement one another very nicely.'
At the HJFB Bar, meanwhile, owner Fang Hua chose a similar set-up installed. For this project, eight DAS Audio Aero 12A loudspeaker enclosures – flown four elements per side in an LR configuration – serve as house mains. These loudspeakers are augmented by 12 Avant 15A loudspeakers operating as delay fills. For low frequency support, five LX-218A subwoofers – three enclosures ground stacked in a centre mono sub configuration and the remaining two enclosures as delays – are augmented by an additional four Avant 118A sub-bass enclosures. A DAS Audio DSP-4080 processor handle time-alignment and limiting for different groups of speakers and zones.
'With the trend of bars in China having singing performances every night, together with their selection of electronic music, we're dealing with a system that is very versatile,' says Xiao Zhao. 'The installation had to be done in a way that the singers do not encounter feedback when they walk from one performance area to the next. The challenge was to keep everything sounding as natural as possible without loss of clarity. Thus, we had to keep the microphones as unprocessed as possible. The loudspeakers were specifically placed in a manner that the singers have the freedom to move around while ensuring enough coverage and high sound levels for all areas. With both installations, the combination of DAS Audio's Aero Series 2 and Avant loudspeaker systems was the ideal choice to address these conditions.'
'With DAS Audio's vast selection of products to address a wide range of sound reinforcement applications, and China's growing interest in Active speaker systems, I'm confident there will be many more opportunities for us to expand this emerging market,' adds Eduardo Lopez, DAS Audio Asia Business Operations Manager.
More: www.dasaudio.com