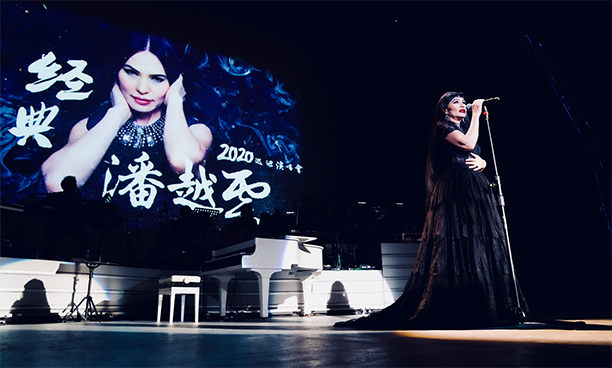 Taiwanese Madopop star Michelle Pan (Pan Yueyun) delivered a stunning performance in front of 2,500 enthusiastic, socially distanced fans, friends and musicians at the Taipei International Convention Centre (TICC). Despite its reduced capacity – the venue is primarily used for corporate presentations and conferences and holds up to 3,000 – there was no audio compromise, with Winly Engineering providing an L-Acoustics K Series for FOH.
Winly faced numerous acoustical limitations within the vernue in delivering uniform sound across the entire space. Winly FOH engineer Nova Lo, systems engineer Scott Kuo, and monitor engineer Andre Lai played key roles.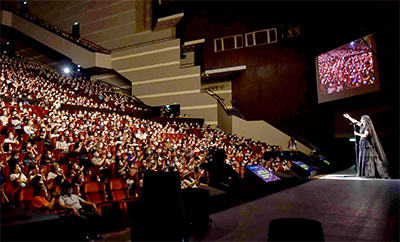 'Originally, the concert was going to take place in April, but then the pandemic happened and wiped out live events across the entire globe,' Kuo explains. 'It was postponed until July, which worked to our advantage as it gave us a few extra months to perfect the system, with the last three weeks spent working on-site to prepare for the concert. We have been working with Michelle Pan for over 20 years, so it was a natural move for us to be involved.'
The team used L-Acoustics Soundvision 3D acoustical simulation program to design the audio system: 'Turning the space into an effective music venue was a test pilot for the organizers, and we loved the challenge,' says Nova Lo. 'We had to consider things like uniformity of coverage, articulation and frequency response very seriously. Soundvision helped us prepare the system design, so just a few final tweaks and adjustments were needed on-site to achieve true sound precision.'
The system comprised two LR hangs of 12 K2, bolstered by four SB28 subs, floor stacked on either side of the stage. For front fill, six Kara were evenly spaced across the stage lip offering optimum sound distribution to the first rows. 'We decided to use K2 as the main speaker to give the venue the best possible chance of improved sound quality and distribution, with Winly's Kou designing the system with the help of Soundvision,' says Nova Lo.
'This was one of the first live shows to happen in Taiwan after what felt like a very long hiatus, so we wanted to celebrate the return of the industry by presenting the audience with an exceptional sound experience,' concludes Lai. 'The L-Acoustics system radically improved the venue's sound quality and coverage. It was great to receive positive feedback from fans, musicians and producers, but most especially Michelle Pan's close friends, all saying how excited they were to be back at a live event and how remarkably clear and emotionally touching the sound of Pan's voice was that night.'