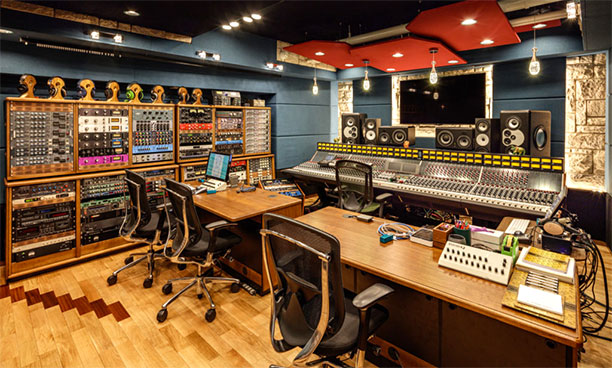 Opened in 2015 by engineer Neeraj Khajanchi, NK Sound Tokyo has recently completed an extensive update to its main studio which includes the addition of an 80-input Rupert Neve Designs 5088 console – the largest 5088 sold to date, anywhere in the world.
The console was provided by Rupert Neve's long-time Japanese distributor Hook-Up Inc, and is loaded with 48 channels of Shelford 5052 Mic Preamp/Inductor EQ modules.
NK Sound Tokyo is divided into four rooms – AQQA, a mastering room; Ruby and Silver, two dubbing/mixing rooms; and Gold, the tracking room that houses the new 5088 mixing console. 'Originally, we had a 48 channel SSL E Series,' comments Khajanchi.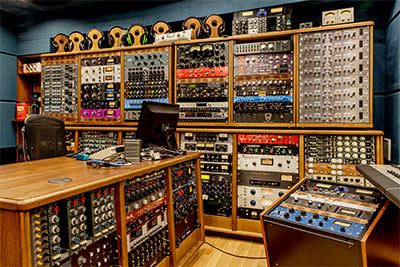 'When we revamped the studio in 2019, I had been trying Rupert Neve Designs' Portico 5024 4-channel preamps, then purchased two Shelford Channels. Overall the stability, sound quality, ease-of-use, and customizability of the 5088 is amazing.' The studio also has a massive XLR patchbay for its impressive collection of outboard gear, so Khajanchi said that keeping all of the studio's connections XLR to XLR was important to him.
Khajanchi works on a large variety of musical projects at NK Sound including J-Pop, video game music, commercial music for television, rock, and high-fidelity jazz recordings. 'The 5088 is just super clean,' he says. 'I get out of it what I put into it, which is great. Having all that headroom really helps give beautiful reverb tails and super clean sustain on my instruments. But when I do need some character, I go straight for the Silk switch and add color to my tracks that way.'
Since re-opening the studio in September 2019, Khajanchi says they have been extremely busy: 'Just within the past two months, we have tracked albums for more than 15 artists, and are now in the process of mixing all the albums – recording and mixing on the 5088 has sparked my love for analogue gear once again.'