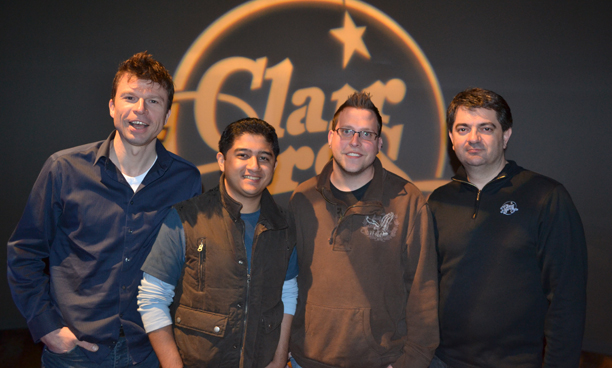 Clair Brothers loudspeaker systems are now available in the Middle East for the first time, through distribution specialist NMK.
NMKs exclusive appointment as Clair Brothers' agent for all GCC countries is a further step in the company's plan to make its loudspeaker systems available to a global customer base. The news follows the completion of a new 50,000-sq-ft US manufacturing facility in Manheim, Pennsylvania, along with the recent appointment of David Cooper (pictured, left) to handle Brand Development – Global.
'We are growing our international distribution network step-by-step, and so partnering with the right long-term distributor in a territory is extremely important to the success of our plan,' says Cooper. 'NMK is in tune with our philosophy, which is to ensure that the sale of our products to an end-user is just the beginning of a mutually rewarding relationship. Maintaining quality, and control, via in-territory excellence in technical service, training and support is critical to us.'
'It wasn't until we visited the company's headquarters in Manheim that we realised what an amazing opportunity this is for our customers,' says NMKs Chicco Hiranandani (pictured, second left). 'The whole operation oozes class and quality, and this runs deep through all aspects of the business. The opportunity to offer Clair Brothers' no-compromise loudspeaker solutions to the performance audio industry in the region is a huge deal, and offers customers in the region a formidable new choice. The sonic quality and purity of all of the products in the expanding portfolio is stunning and the build quality is second to none. The experience of 45 years touring with the worlds' biggest artists means they know better than anyone how to build a great box.
It is an absolute honour for NMK to represent the best in the business. The chance to bring Clair Brothers to the Middle East is a once-in-a-lifetime opportunity' adds Hiranandani.
'I am delighted that NMK have joined the team so early in our project. They can sense the opportunity to grow something very special for the Clair Brothers brand throughout the Gulf' says Cooper.