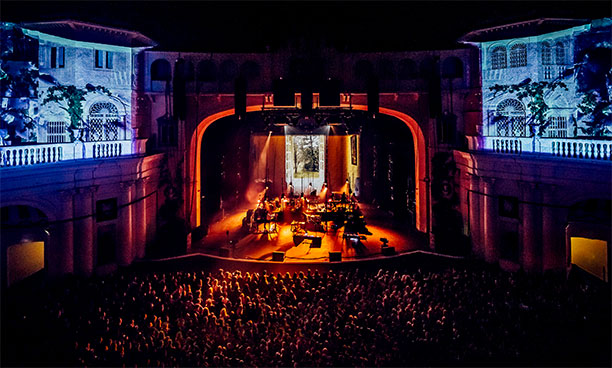 The US leg of Ben Howard's transatlantic Only Love tour saw Sound on Stage providing an L-Acoustics K2 system on all dates. A four-night London residency at the O2 Brixton Academy gave fans an especially intimate show and with a sense of proximity with the performer.
Since starting his new company, Awesome Since 84 in 2017, Magee had wanted to venture into new avenues of live mixing. Howard's sold-out residency at the Academy allowed him to realise this ambition. 'Audience capacities had ranged from 2,000 to 10,000 for the tour and we'd used standard stereo,' says Howard's audio consultant and FOH engineer, Andy Magee. 'But we'd been talking for a while about creating a surround sound-esque vibe, as Ben has always wanted to do that. Brixton was the perfect opportunity and L-ISA presented the ideal technology.'
Magee undertook a week of pre-production at his home studio before full tech rehearsals in London, with the scalability of L-ISA making the transition from preparation to performance virtually seamless. 'I had an L-Acoustics 108P compact coaxial loudspeaker set-up with nine channels so that I could pull the mixes together,' he says. 'I thought going from an 8sq-m room to Brixton Academy would have taken a lot more refining than it did, but It all translated very easily on site.'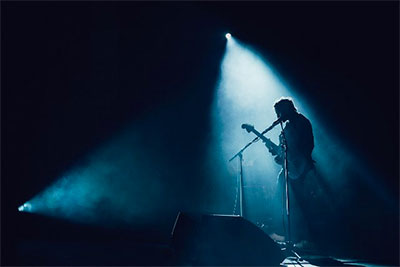 Here, Britannia Row Productions' expertise were brought to the fore, flying five hangs of 12 Kara across the front of Brixton's stage, along with two flown sub arrays of three KS28 each. Four Syva and four X12 provided surrounds for the ground and balcony levels respectively. Magee mixed the show on his own DiGiCo SD5 console, and also had a second engineer at FOH, namely veteran mix engineer and Noonday Dream album engineer, John Cornfield.
'John was doing specific effects with a panning system,' reveals Magee. 'I had 110 inputs and 90 busses on my SD5. We had 64 outputs going to the L-ISA Processor. This was a combination of inputs, output groups and auxiliary outputs. In addition to the outputs to L-ISA, we had sends and returns from the SD12 doing the specific panning cues, some outboard effects and dynamics processors, etc. Some of the inputs and outputs were dedicated to a Midi based talkback system that I had custom built for this tour, which gave the crew the capability to select who they wanted to talk to in their IEMS via a beltpack controller.John mixed on a DiGiCo SD12 which was inserted into my console. There was a lot going on at the same time, but the DiGiCos made it easy.
'Having the integration with the SD software in my console was really cool. I was using Reaper DAW with automated pan movements, so I had the console controlling L-ISA and Reaper outputting the panning data, meaning there were certain things constantly moving within the sound field.'
On Howard's last campaign, there were only six people on stage. Here, there were 11, meaning a lot more sources. 'I was struggling to put all the musical info into an LR mix,' explains Magee. 'However, with L-ISA, I could increase the width and depth of the sound field so much that I could wholly convey the auditory experience.' The multidimensionality of L-ISA enabled Howard's team to draw out different elements of the songs and provide an experience lauded by London's music critics.
L-ISA was part of the magic and, in the hands of his talented creative team, has achieved Howard's desire to push his musical boundaries. For Magee, the experience has made a fundamental difference to how it is possible to approach sound reinforcement: 'Ben loves how this technology sounds,' he concludes.
'When we first went to the L-ISA London offices, I had everything set up in the morning so that he could listen to what was achievable. His reaction was that L-ISA gave us exactly the type of capability we'd wanted to create for years. There were small guitar sounds that we could move around the room, allowing us to envelop the audience, leaving them immersed within the sound field with the reverb effects coming from behind. It was quite special. Ben doesn't want to stand still musically, he wants to push boundaries when it comes to his live shows. L-ISA has made that a reality.'