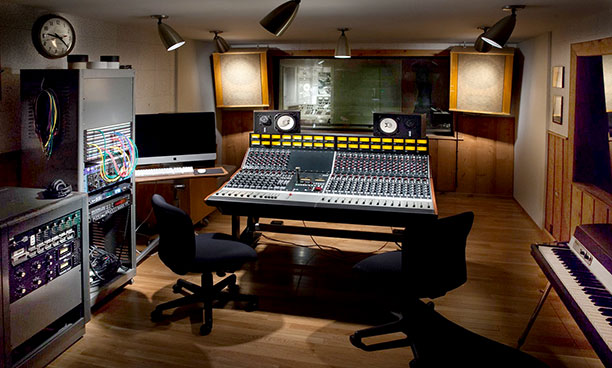 Presently operated by the Country Music Hall of Fame and Museum in partnership with the Mike Curb Family Foundation, Nashville's Historic RCA Studio B is now home to a new 24-input Rupert Neve Designs 5088 console loaded with Shelford 5052 Mic Preamp/Inductor EQ modules.
Opened in 1957 on what would become Nashville's Music Row, Studio B helped cement Nashville's place in the international music recording scene. For its first 20 years, the studio operated commercially under RCA, though artists from other labels recorded there. During that period, the studio recorded more than 35,000 songs from artists including Elvis Presley, Dolly Parton, Roy Orbison, Charley Pride, The Everly Brothers and many more.
'At Historic RCA Studio B, we believe in preservation through production,' says Studio Manager, Justin Croft. 'The studio remains accessible to the public through tours and educational programmes, and we expect approximately 250 student ensembles to come through the studio this spring. Through these educational programs and future projects at the studio, the historic sound of Studio B continues to come to life, and the new console allows this to happen with an amazing, updated piece of equipment.'
When the time came to choose a new console for Studio B, Croft and his team paid a visit to Vintage King Nashville. 'It was clear they knew what they wanted sonically and visually,' Vintage King's Jeff Leibovich explains. 'We arranged for them to audition some channels from the various consoles they were considering. Not only was the 5052 their mic pre/EQ of choice, but it was also clear that the rich history of Rupert Neve would tie in so well with the rich history of the studio and the Country Music Hall of Fame and Musuem. The team at Rupert Neve Designs was so helpful in working with us to get the right configuration for the studio's needs while staying within their budget and timeframe.'
Following the console's delivery, Croft and Vintage King worked with Mike Rhodes of SkinnyFish Audio to wire the room and complete the installation.
'The console's sound quality is bar none,' Croft continues. 'It has the sonic quality of 'classic Neve', but updated – it has depth, a super low noise floor, flexible routing and musical EQs. It really brings out the best in all of our other equipment. Everything we put through it sounds like a record right from the beginning – this console has further sparked our creativity and reinvigorated our commitment to capturing great audio. It is truly an inspiration to use.'
'All of us at Rupert Neve Designs are honoured that such an historic studio has chosen the 5088, and we look forward to hearing the amazing music that is sure to come from the studio,' says Josh Thomas, General Manager/co-founder of Rupert Neve Designs.
The Country Music Hall of Fame and Museum operates the studio as part of its 'mission to preserve it as a legacy landmark in the rich history of popular music in Nashville and the United States'.