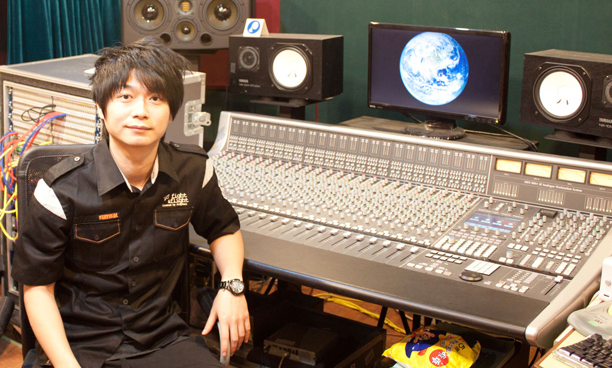 Mayday Studio is the private recording facility of Taiwanese Mandopop group Mayday, whose popularity extends from around Asia into Europe and North America. Part of a recent studio equipment upgrade, a new Solid State Logic AWS 900+ SE meets the group's wish to combine an analogue signal path with control of a digital workstation from the console.
'We used to work in-the-box through a dedicated controller for our Pro Tools system and we would always spend a lot of time trying to fine tune the tone and sonic imaging of each track,' says Mayday recording and mix engineer, Jay Huang.
'When we first ran audio through the AWS , the sound quality was excellent right from the start. The console gave us the ability to craft sound rather than fix sound as with the controller.'
Mayday have been voted Best Band three times in Taiwan Golden Melody Awards and, with their busy performance schedule, the studio acts as both a creative recording environment and rehearsal studio for concert tours.
'It is in this space the band creates its musical magic that sets both East and West on fire,' Huang says. 'With the AWS, creative time is focused on the music and not on the technology, so the console, in essence, has become a creative tool. We now find sessions are easier to run because the Total Recall automation allows us to get back to the settings of a mix quickly and easily. The console also lets us incorporate our outboard gear efficiently. It seems that the console is extremely well-conceived on all levels, matching the pure sound quality.'
'While it seems like using a dedicated controller would be a good way to work, our experience with the AWS has changed our opinion,' Huang adds. 'We choose to buy AWS because it was a powerful analogue desk but with good DAW control. Also, because of the fine sound the console delivers, we found that we can very easily decide if a recording is right or not. In the past, we would need to be well into the process to experience the results. As an expansion for the future, if the need arises, we would surely look at a Duality.'
More: www.solidstatelogic.com