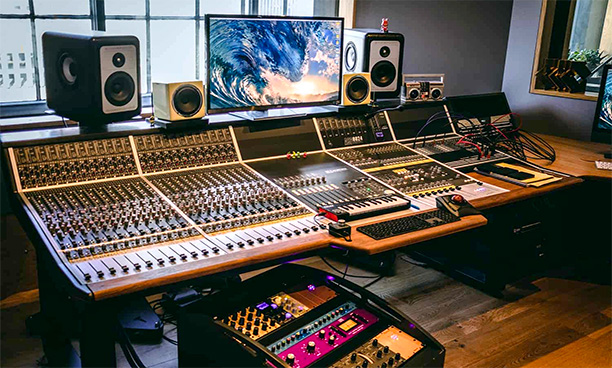 Rag'n'Bone Man producer Mark Crew and long-time collaborator Dan Smith are co-owners of One-Eyed Jacks, the South London studio they describe as 'a base for everything we do'. Building on that base, the studio is now home to an Audient ASP8024 Heritage Edition console.
'A big reason for building the studio was to be able to do everything in-house and not need to use other studios to record drums or strings,' he says. 'For this reason, we included a fairly large live room rather than lots of smaller production rooms. It's also one of the reasons we built the control room around the Heritage desk. When running larger recording sessions for strings or full bands, it's just so much better with a traditional mixing desk.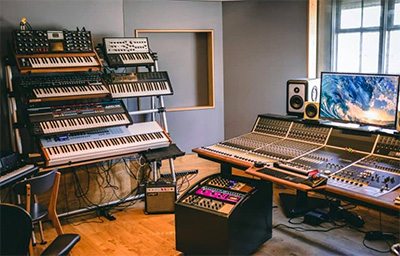 'I find it quicker and easier to work with everything laid out on a desk, and the Heritage can be so clean that there's no issue sonically for me,' he continues. 'Having such a great layout and the patchbay right there on the desk also speeds up getting everything up and running for a tracking session.'
The addition of the Heritage console gave Crew the chance to broaden his offering and that of One-Eyed Jacks. 'Having spent years working entirely in-the-box, I was hoping to find a way of using more outboard when mixing and the DLC module solves the problem of post compression automation. The DAW control aspect is a nice bonus for me, but I think having the VCA automation available is amazing, especially at this price. I'm also really impressed by the retro iron and EQ options on the mix bus – which I think sound great.
'We have a pretty decent selection of preamps and channel strips in the studio, but the Heritage preamps can definitely hold their own and see a lot of use,' he says, adding, 'I couldn't be happier with the desk sonically or build-wise and I also love the new colour scheme.'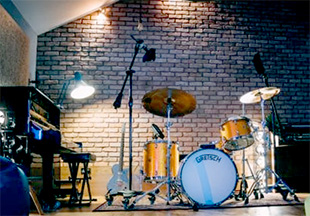 Along with another friend, Dan Priddy, they also run a small record label, Best Laid Plans Records counting Rag'n'Bone Man and Akine among their clients. 'This building allows us to work on our own projects as well as providing space for artists on the label. So far this is working great and, in the past 12 months, we have recorded the latest Wombats album, the upcoming Bastille album, tracks for Rag'n'Bone Man, James Arthur, Rationale and ONR and many others, alongside hosting lots of writing sessions and providing space for new artists to come and record.
'Working with a desk is so much more tactile and feels more natural than doing everything on a computer screen,' he says, suggesting that clients approve of the desk as much as its owners. 'I think artists love being able to take control of the faders to try things rather than pointing at a screen.'
Comprising main control room, vocal booth, large live room, second booth/edit room and a second, self-contained mix/writing room, the naturally-lit space was created by Miloco Builds. 'The layout and connectivity between all the spaces mean that we can host multiple sessions at once or use the whole space for a larger project.' All of which are very much happening, with a host of productions in the pipeline for Mark and Best Laid Plans.