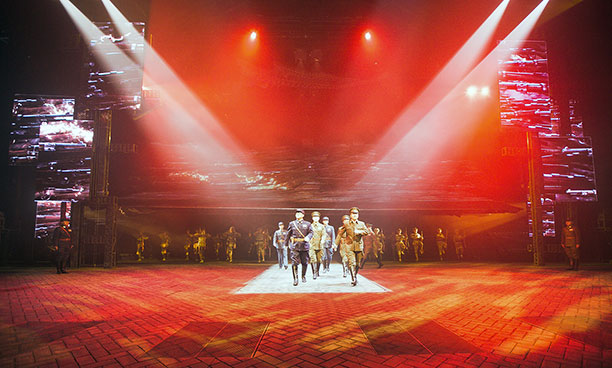 A 50-speaker 3D sound installation with 3D Sound is part of China's first live event dramatising the 1938 Xi'an Incident – the historical event widely regarded as the precursor to the establishment of modern China.
The sound system compliments 20 30-ft soft LED screens used in conjunction with performances from 700 actors in the show, which is being staged in a State-run theatre located where the Xi'an Incident occurred. The show relates to the kidnapping of the Chinese leader Chiang Kai-shek while visiting disaffected Manchurian troops at Xi'an.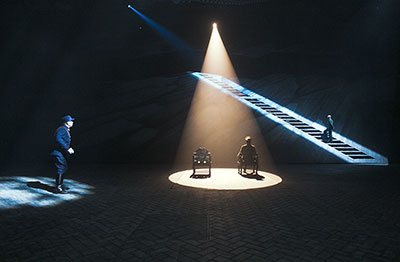 Working with its distributor, Guangzhou Sign King, Swiss company Sonic Emotion, and DiGiCo, French loudspeaker specialist Amadeus designed and installed the sound set-up within the massive new building. 'Amadeus delivered the best solutions, both in terms of products and services, matching the design constraints and goals that the Show Director's expectations,' says Wymen Wong, of Guangzhou Sign King.
'Our great relationships with major French theatrical, musical and cultural institutions, and with professionals with talents, sensitivities and careers – both original and complementary – helped us to achieve state-of-the-art system implementation in this amazing performance space,' says Amadeus Marketing Manager, Gaetan Byk. 'Amadeus' legitimacy stems from the legacy gained in the professional audio world over the past 25 years. Our long list of users includes many of the greatest sound engineers, composers, mixers and producers in France.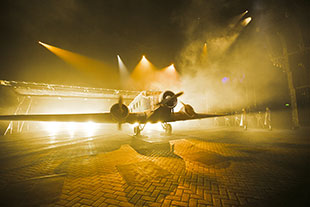 'We solicited the services of the prestigious Théâtre National de Chaillot, which acquired a similar immersive sound system last year,' he continues. 'We were able to work with Marc Piera, the theatre's Sound Department Manager. He is also a composer, musician and sound engineer, who began working in the entertainment industry in 1982, in ballet, theatre, music, and on various other live performance events.'
Piera has completed more than 300 original projects, mainly as a music composer or sound environment designer. Since 2006, he has provided consultation for projects involving electro-acoustic multi-diffusion for prestigious French institutions such as Bibliothéque Nationale de France, the National Museum of Natural History and the Théâtre de la Cité Internationale.
Piera joined the Amadeus team on the Xi'an Incident project for a few weeks as a system engineer in charge of the on-site speaker tuning, as well as a mixing engineer, and a spatialisation technologist – each one a very important component of the project's success.
With a DiGiCo S21 digital mixing console handling the mix from Sonic Emotion Wave II 3D wave field synthesis rendering processing software, the loudspeaker installation comprises eight Amadeus UDX 8 compact two-way passive loudspeakers, 40 Amadeus UDX 15 high-efficiency two-way passive loudspeakers, and six Amadeus ML 28 subwoofers. The loudspeakers are driven by a combination of Lab.gruppen C68:4 and FP14000 amplifiers.
'These new techniques of diffusion offer us the choice, that of building our space, with its depths, its images and its relationship with the scenic elements of the stage,' Piera says. 'These new sonic techniques allow us to be architects of the sound, sound creators, finally freed from the dictates imposed by the acceptable or usual physical positions of the loudspeakers in a theatre.'
More: www.amadeusaudio.fr