Audio-Technica has announced the ATW-A410P UHF Powered Wideband Antenna.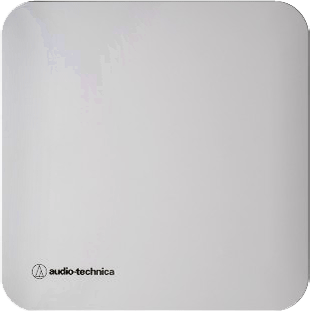 The low-profile UHF (470-990MHz) ATW-A410P antenna mounts to a wall or ceiling. It features a four-position switchable amplifier (-10dB/0dB/+6dB/+12dB) to compensate for cable loss, along with an LED indicator to display the current gain setting. To accommodate various installation environments, the antenna's BNC-J cable connector can be configured to exit from the top, side or rear of the antenna. Mounting bracket and screws are included.
The ATW-A410P offers an impedance of 50Ω and requires a +12V DC, 60mA PSU. Its OIP3 is >30dBm typical (within specified bandwidth), gain is -10 dB/0 dB/+6 dB/+12 dB, and operating temperature range is -10°C to 50°C. It measures 175mm W × 175mm D × 50mm H (without bracket) and weighs 390g/13.8oz (without bracket).
The ATW-A410P comes with mounting bracket and screws, and is available at an MAP of $US349.
More: www.audio-technica.com