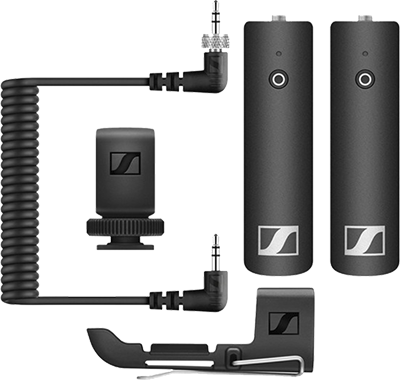 Sennheiser has announced the entry-level XS Wireless Digital microphone system.
The individual units in the range are offered ten different kits, targetting use in music and video based on the same modular transmitter and receiver.
The compact units have a similar form factor to the higher-end AVX system in that the receivers have the plug built-in so no additional cables are required for the receiver – the receiver plugs directly into a camera or recording device.-XS
The system operates worldwide on 2.4GHz at up to 75m (250ft) in optimal conditions, with one-touch operation. The units have just one external button to power the units on and off, pair a transmitter and receiver, and also to mute.
Although the system is one-to-one, a receiver can be paired to multiple transmitters and switch between transmitters. Sennheiser claims up to five hours of battery life on a single charge of the internal 850mAh battery. The batteries are non-removable and are charged via the USB-C port.
More: www.sennheiser.com