Symetrix has made a freely available release of the programming software for two of its popular fixed-architecture processors – the Automix Matrix 780 and the Room Combine 788.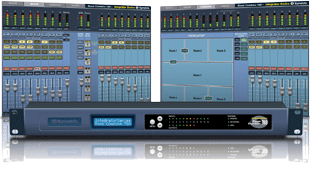 Along with updates, the new release makes the software compatible with 64-bit Windows systems.
'Integrators can now use the software without any constraints in 64-bit operating systems,' says Mark Ullrich, Senior Technical Sales Engineer. 'In addition, the new programming software allows for better interactions between the processors and Symetrix' ARC remote control wall panels. Specifically, the wall panel button LEDs will now light in a latched-radio-button manner so that the last-selected preset is always indicated.'
Users can download the new programming software, which requires no change to the Automix Matrix 780 or Room Combine 788 units themselves, from the Symetrix website.
More: www.symetrix.co