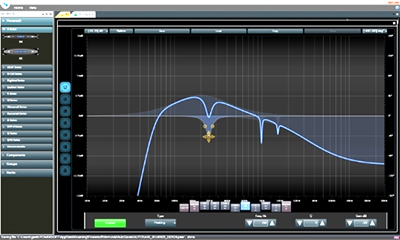 Designed for remote control and monitoring of Powersoft amplifiers, Armonía Pro Audio Suite has undergone a series of updates since its release in 2009.
The latest software release is v2.5.0, with digital signage monitoring and processing software optimising interaction between loudspeakers and the range of Powersoft products, including the new X Series (including matrix, loudspeaker routing and redundancy priorities).
The new release is intended to offer greatly improved functionality for the new DigiMod DSP-D amp modules, such as parameter setting control, preset bank management, group information and partial preset locking.
Armonía can easily control and monitor a complex system in a smarter way, thanks to the LivingWorkspace, which allows a quick overview of system status on the workspace. Users can obtain information about signal presence, muting, gain reduction and clipping instantaneously. Link state and alarms state are also visible by referencing the amplifiers' icons (border and background respectively).
A further challenge in allowing OEM manufacturers to raise their own brand profiles has also been addressed through Armonía ProManager. This is designed to configure any combination of IK Series amp modules, allowing loudspeaker manufacturers to make their products accessible in Armonía as a custom brand, bringing benefits in terms of customisation and visibility.
More: www.powersoft.com