Cadac's MegaComms System Network is built on the company's proprietary digital audio protocol and based around the MC CDC Router, which is accompanied by the CDC I/O 6448 and CDC I/O 3216 stageboxes, and the MC Madi Bridge and MC Dante Bridge, allowing the configuration of large scale digital audio networks of up to 3,072 audio channels.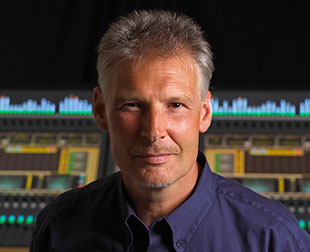 The system protocol supports 256 bi-directional channels of 96kHz, 24-bit audio, along with all control data and clock synchronisation over co-axial cable runs of up to 150m (492ft). MegaComms networks have 200µs of delay per link, so even after several links in the network there is negligible aggregated latency. An extensive automatic latency management system manages all internal routing and associated processing latency and compensates for any additional A/D and D/A conversions when inserting external analogue sources. This means all audio samples are synchronised before summing, resulting in absolute phase coherency at all outputs.
'Hubbed' around the MC CDC Router, MegaComms Systems allow connection of multiple audio sources and consoles; both CDC consoles (currently CDC4 and CDC eight) and I/O stage boxes, or third-party consoles, sources and audio networks via the Madi and Dante bridges. The 2U-high MC CDC Router currently allows up to four MegaComms consoles to be linked to up to eight MegaComms units (I/O stage boxes or audio network bridges) within the same audio network; future performance upgrades are already planned. It will allow a redundant console to run in parallel with the 'live' console and should the 'live' console be disabled, the redundant one will seamless step in and ensure that control and audio continues uninterrupted for the remainder of the performance.
This means that a number of I/O stageboxes can be placed around a venue, feeding the FOH and monitor positions (and redundant consoles) plus, via the CDC MC Madi Network Bridge, feeding 128 channels to a broadcast truck, as well as a DAW via the CDC MC Dante Bridge.
'No other console manufacturer can offer a complete in-house solution on this scale,' says Cadac Brand Development Manager, Richard Ferriday. 'This takes our CDC digital systems to a whole different level, with one-stop solutions for any large scale multi-roomed installation or large scale, multi-artist live events, such as TV shows, awards ceremonies, festivals or mega tours.'
More: www.cadac-sound.com