Netia has released an enhanced version of the Content Management System (CMS) associated with its broadcast media asset management solution, adding features in its metadata management module, more robust indexing and segmentation tools and more flexible control over the entire system.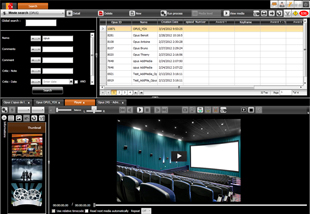 'With a complete suite of tools supporting workflow from end to end, CMS users are positioned to maximise the value of content more easily and efficiently across a broader range of platforms,' says Daniel Dedisse, Product Director at Netia. 'The enhancements introduced in CMS extend the user's control over metadata and its use, as well as the overall operation of the system.'
Netia's CMS is an integrated suite of media asset management solutions that enable production processes to be streamlind, from editing through to postproduction and distribution. Through a single customisable web-based interface, the CMS provides a highly automated workflow across the production environment, simplifying and speeding the process of storing, managing, and distributing content to any service provider or multimedia platform. The Netia software suite also simplifies the sharing and management of assets, allowing users to connect all of their partners and vendors within a single production ecosystem.
Through refinements made to the CMS, users now can personalise the system's GUI to include more fields, as well as modify its metadata template. In order to automate the description of audio and video content, Netia CMS now interfaces with speech-to-text transcription systems available on the market. A multilingual thesaurus module is also available in this release.
More: www.netia.net