Focusrite and Austrian audio software developer sonible have jointly announced an AI-driven processor 'that brings out the best in any source signal'.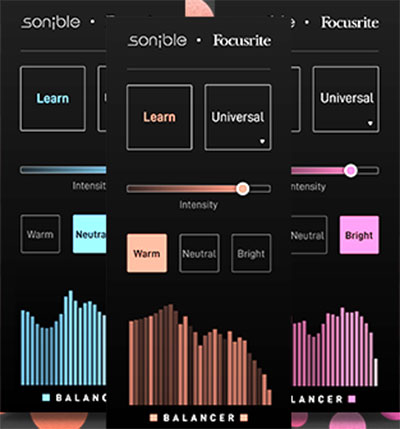 Balancer analyses an input signal, then applies adaptive smart filters to optimise the spectral qualities of the sound, based on a chosen sonic profile – vocal, guitar or drums, for example. The intensity slider adjusts the amount of the effect applied, and the Flavour setting tailors the sound further by switching the overall character between Neutral, Warm and Bright.
As well as its main role as a corrective system, making any source sound better in the mix, Balancer can also be used as a creative tool, and with just a handful of parameters to operate.
Key features:
Less time engineering, more time creating.
smart:engine: AI-based algorithms built on psychoacoustic principles.
Profiles for adaptation of analysis to the source material.
Three Flavour settings: Neutral, Warm and Bright.
Easy and intuitive control.
More: www.focusrite.com