Yamaha has updated its StageMix iPad app to v4.
Available for the CL series, M7CL and LS9 digital mixing consoles, StageMix 4 offers numerous new features and refinements, giving users more control and flexibility when working remotely from the console.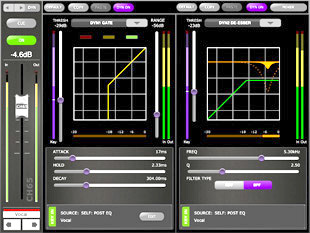 Key additions:
· Dynamics parametereEditing
· Output port delay editing
· Output port phase
· Output port levels (gainaAttenuation)
· Parametric EQ copy/paste
· Phantom power switching
· Mix send pre/post switching
· HPF slopepParameter (CL v1.5 only)
· Retina displaysSupport
StageMix 4 can be downloaded free of charge from the iTunes Store.
See also:
More: www.yamahaproaudio.com