Leading UK professional audio and A/V supplier Pro Audio Stash has launched an iPhone and iPad App for its trade customers in the UK and US.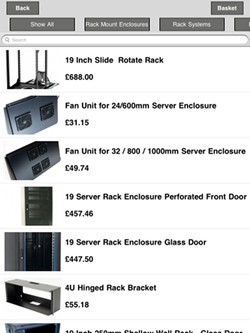 The free app 'recognises the busy schedules of end-users and clients and that communication is a key element in providing a premium service', and is already available from the iTunes app store.
In use, the app allows installers to browse Pro Audio Stash's extensive range of 19-inch products and all Neutrik items, and place a trade purchase order through, which displays all installer trade prices (which are not available on the website).
The thinking behind the app is the working model of installers and contractors who are working on-site and on the move – with a good 3G or WIFI connection, they can readily view product images, technical data and descriptions without having to return to the office or event to hook up a laptop. It has been developed following extensive research, which found it to be a resource that its clients reckoned they would find very useful. Features will also be expanded along with the range of products in accordance with user feedback.
In a fast-moving world where time is precious, 'Widening the client's flexibility in terms of access to our facilities will be another reason for them to do business with us', comments Pro Audio Stash's Rob Platt.
The first Pro Audio Stash app is launched for iPhone and iPad as these are currently the most popular smartphones and tablets being used by customers. If there is the demand, a version to run on Android OS will follow.