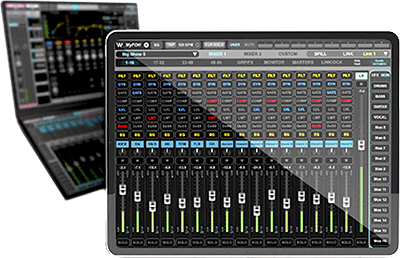 Waves Audio has released the MyFOH remote control app for its Waves eMotion LV1 Live Mixer, allowing control of the LV1 over WiFi, from iPad or Android tablet.
As an FOH engineer, being able to walk around a venue to evaluate the mix from the vantage points of the audience and make changes without having to return to the FOH position can save time and frustration. Waves' MyFOH enables these decisions to be made from various locations in a venue.
MyFOH offers full control over faders (input channels, groups, auxes, FX groups, DCA, matrixes), sends on faders, mutes and solos, mute groups and user assignable keys, panning (left/right), channel inserts on/off, tap tempo, long fader/hide rack view, and changing scenes created in LV1.
If the desk is handling both FOH and monitor duties at the same show, MyFOH can also be used next to musicians on stage.
More: www.waves.com