Waves Audio has released MyMon, a Personal Monitor Mixing App for the Waves eMotion LV1 Live Mixer, giving musicians direct control of a monitor mix on stage.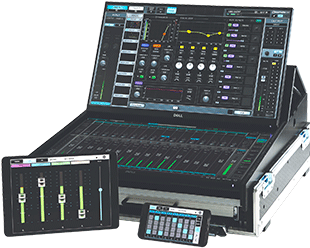 The app permits adjustment of input levels, mute and pan, and allows post-mix EQ, and linking channels into custom single-fader groups.
Key features:
Personal monitor mixing app for Android and iOS devices.
Connect up to 16 mobile devices simultaneously to eMotion LV1.
Easy swipe navigation, double-tap reset.
Landscape and Portrait screen modes.
Control individual channel pan, mute and volume levels.
Control groups and FX returns (LV1 64/32-channel configurations).
Control post-mix (master bus) monitor EQ.
Assign any combination of channels to four Link masters.
Create unique names for Links.
Save and store Link names and assignments per session.
Lock individual devices for security.
More: www.waves.com