Yamaha's ProVisionaire Control/Touch provides a unified platform solution that offers systems integrators and installers convenience and reliability for a wide range of applications.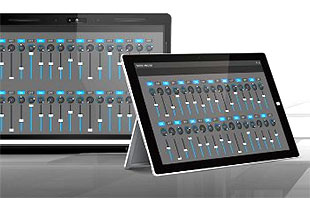 ProVisionaire Control (Windows) and ProVisionaire Touch (iOS) software applications allow intuitive creation of bespoke touch panel controllers, dedicated to the applications and functions required for an installation project. The latest v3.5 update adds unified monitoring functionality for Yamaha pro audio equipment, allowing in-depth management via audio networks, with the number of supported Yamaha devices also being expanded.
Version 3.5 also provides compatibility with the MSD series video switchers from IDK Corporation4, providing more comprehensive control for conference rooms, halls, multipurpose halls and theatres that handle both audio and video content.
Design flexibility and operability are also enhanced with a number of new widgets.
More: https://uc.yamaha.com