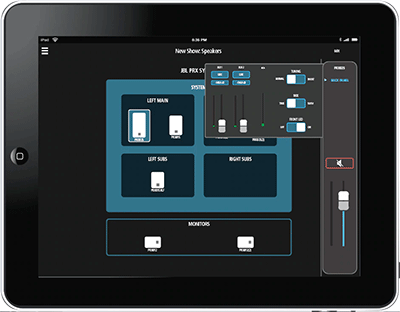 JBL has released an update to its free app and firmware for the PRX800 loudspeaker series.
'Through customer research, we learned that PRX800 customers typically do two things immediately upon set up: turn up the bass EQ and input gain,' the company says. 'The PRX800 V2 firmware update now adds two default settings that ensure optimal sound, out of the box, and the ability to revert back to the speaker's previous default settings.'
This new default tuning preset features enhanced low frequencies, giving a 'warmer and fuller tone' particularly suited to bass-heavy music including pop, hip-hop and EDM. A flat tuning is also available.
Line-level inputs now include options for Hi and Lo input sensitivity settings. Lo input sensitivity is preset by the update, which will result in louder playback by default without recourse to the Input Gain. The Hi input sensitivity can be switched to the previous default setting with a simple flip of a switch in the PRX Connect App.
More: www.jblpro.com