Version 1.5.1 of Yamaha's M7 StageMix for iPad is now available.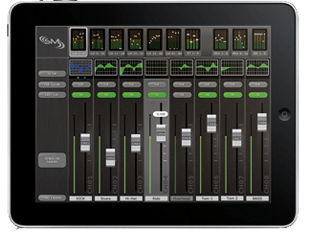 Designed to allow engineers to adjust monitor mixes from the performers' positions on stage –controlling mix parameters via the iPad – StageMix provides remote control of M7CL functions via a graphical interface from anywhere within wireless range.
StageMix does not provide remote control of all M7CL parameters, but is focused on the requirements for adjusting monitor mixes on stage.
Features of the update inclide:
Full tactile control of Graphic EQs from StageMix.
Vastly improved synchronisation speed between StageMix and the M7CL.
Enhanced support for Channel Linking functions.
Double-tap EQ bands for reset to 0dB.
Improved accuracy of fader adjustments.
Automatic resynchronization of StageMix after EQ Library Recall, EQ Copy/Paste, Channel Library Recall and Channel Move, Copy or Clear is executed on the M7CL.
The software is availble for download via Apple's App Store.
More: www.yamahaproaudio.com