Funktion-One has extended its line of bass reflex speakers with the release of the BR132, a bass reflex design based around a 32-inch driver.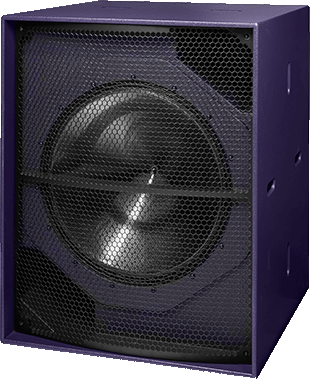 With development pushed forward by a requirement at Output in New York, the BR132 uses Powersoft's high-power M-Force linear transducer and M-Drive amplifier along with Funktion-One's own cone, surround and enclosure technology to deliver a 25Hz-65Hz performance. It is around 40 per cent smaller than the company's horn-loaded F132 (released in 2016).
'Output was purpose built around the sound system,' says Output owner, Nicolas Matar. 'My goal was to have the best club system in the world, taking the listening experience to a new level. We set out to give the music the system it deserves and bass reinforcement is of course a major part of that. Having a lot of bass is one thing, but achieving the low frequency clarity and resolution that we have in Output has really been a huge achievement.
'When we opened Output four-and-a-half years ago, I asked Funktion-One to do something unique and special for the club. The result was a massive bass horn extension that was originally developed for a client in South Korea who was transmitting messages across the DMZ to the North. It sounded truly spectacular but had a huge footprint. We were forced to build our DJ booth around this massive piece and that resulted in our DJ booth being too high and disconnected from the audience.
'We felt that we made a worthy sacrifice in order to have superior sound but over time, more and more DJs started to complain that they felt disconnect from their audience. We communicated this to Funktion-One and they developed this new product with a smaller footprint.'
While Output is a fixed installation environment, the BR132 is also suited to mid-size live and touring applications. Unlike the horn-loaded alternative, the direct radiator design of the BR132 means that the cone is visible. It is effective in small numbers, as is the case at Output, where two BR132s make a strong impact.
'The reviews from our patrons, artists, management and friends have been tremendous,' Matar reports. 'Many people have found the added low frequency resolution to be un-matched by anything else they've ever experienced. With the addition of the BR132s, we re-configured the system to a true five-way design with the BRs handling the 18Hz-40Hz frequency band. That range is very hard to produce with other speakers. But now with the BR addition, Output is a truly full bodied audio experience where you can really feel the music as well as hear it.'
The BR132 is available now through Funktion-One global network of dealers and distributors.
More: www.funktion-one.com