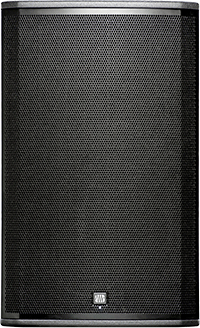 Designed for both mobile use and permanent installation by PreSonus' WorxAudio commercial loudspeaker division, the PreSonus ULT series includes the ULT12 and ULT15 full-range systems, and ULT18 subwoofer.
The full-range ULT12 and ULT15 feature PreSonus' proprietary, rotatable Pivot X110 horn and a proprietary, 12-/15-inch LF driver with a 2.5-inch voice coil. Both speakers are biamped and driven by a 1.3kW (peak) class-D amplifier. The ULT12 generates up to 132dB SPL, while the ULT15 delivers up to 136dB SPL.
PreSonus' proprietary Pivot X110 constant-directivity, rotatable horn combines ultra-wide horizontal coverage (110°) for broad coverage with focused vertical dispersion (50°). In addition, the Pivot X110 horn's large size (11 x 11 inches) provides tighter control of the dispersion pattern lower in the frequency range than smaller conventional horns. The Pivot X110 horn can be rotated through 90˚, so the ULT12 or ULT15 enclosure can be mounted in a horizontal configuration while still maintaining its 110˚ x 50˚ coverage pattern. Along with its compact size, this allows use of the ULT15 as a centre channel speaker for an LCR system or an under-balcony fill. Rotating the horn can also address FOH issues in tall, narrow venues by minimising early reflections and directing coverage. The multi-angle enclosure also carries presets for live performance, floor monitor use and music playback.
There are two combo XLR and quarter-inch TRS inputs: a mic/line input with PreSonus' Xmax mic preamp and a line-level-only input. The inputs have independent level control, allowing up to two audio sources to be mixed internally and summed to a balanced XLR output for daisy-chaining of multiple units. A separate direct output for the line input channel provides additional flexibility.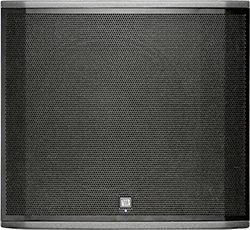 The ULT18 subwoofer is driven by 2kW (peak) class-D power and uses a direct radiating, ported enclosure. A proprietary, 18-inch LF transducer with a 4-inch voice coil provides 7mm of driver travel before over-excursion. A variable low-pass filter allows the crossover transition between the ULT18 and full range loudspeakers to be set. With a rugged, tour-grade enclosure and stereo combo XLR and quarter-inch inputs with direct outputs, the ULT18 is aimed at a variety of mobile and install applications.
All ULT loudspeakers feature lightweight, Baltic birch enclosures with a powder-coated steel grille, ergonomic handles, a locking IEC power connector, and a defeatable front-panel power-indicator LED. The ULT12 and ULT15 have multi-angle enclosures for use as mains or monitor wedges.
The ULT series is expected to be available in March 2016 at the following street prices: ULT12 US$999.95, USULT15 $1,099.95 and ULT18 US$1,199.95.
More:
www.presonus.com