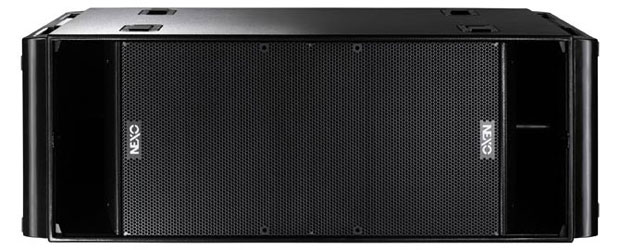 The RS18 is the second Nexo system to feature the company's Ray Sub technology.
The new sub-bass cabinet uses Ray Sub technology to optimise the positioning and phase relationships of radiating surfaces in its vented enclosure. Used in a standalone format, the technology allows the same cabinet to be configured for any polar pattern, omni-directional, or highly directional when a speaker cabinet is rotated sideways or upwards. When arrayed, Ray Subs can be set back-to-back, front-to-front, alternate, in vertical columns, and when column length is sufficient, be beam-steered upwards or downwards.
Comprised of two 18 inch transducers with a frequency response of 31Hz to 100Hz and a sensitivity of 107db SPL, the RS18 presents versatility for installations and touring requirements where large format sub-bass cabinets are required.
More: www.nexo-sa.com