Loudspeaker specialist Celestion has announced the addition of the CDX1-1445 – a low-profile, 1-inch exit ferrite magnet compression driver platform – to its CDX range.
The driver is a lightweight, highly cost-competitive ferrite magnet device, making Celestion compression driver technology more accessible to reinforcement system builders.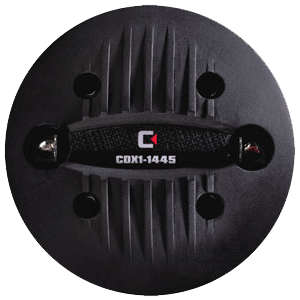 Developed at Celestion's headquarters in England, the CDX1-1445 is a 25mm/1-inch exit compression driver that features a 35mm/1.4-inch diameter voice coil. The device provides 20W power handling and delivers 106dB sensitivity over a frequency range of 1500Hx to 20kHz.
Featuring a ferrite magnet and single-piece PETP diaphragm and surround, the CDX1-1445 complements Celestion's existing range of compression drivers. It has been optimised using FEA (Finite Element Analysis) and delivers high performance in a competitive price bracket.
More: www.celestion.com