Italian loudspeaker specialist Lavoce has announced SAN184.50iP and SAN216.00iP neodymium subwoofers, designed to partner with the Powersoft IpalMod amplifier and software platform.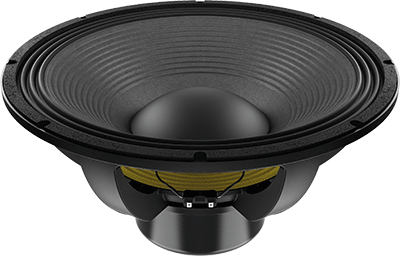 The SAN184.50iP is a 3.4kW programme power 18-inch driver with 2Ω nominal impedance, and the SAN216.00iP is a 5kW programme power 21-inch with 1Ω nominal impedance –both are characterised by very high motor strength, high-efficiency and high-power handling, together with exceptional excursion (2.1-inch and 2.5-inch peak to peak respectively).
To complement the technology of the Powersoft IpalMod, both models have been designed using Lavoce's proprietary Loudspeakers Design software and advanced FEA techniques. Key features include Ultra-Low Distortion (harmonic and intermodulation) and Reduced Power Compression; achieved by ensuring symmetrical force factor Bl(x) and stiffness, full motor magnetic flux saturation resulting in flat inductance over excursion and current L(x,i), and by the optimisation of thermal behaviour.
Aimed at OEM manufacturers, Powersoft's IPAL technology (Integrated Powered Adaptive Loudspeaker) is the only high-power, high-efficiency, ultra-low distortion, 'active' subwoofer system that really connects the amplifier, speaker/s and cabinet as a single entity, resulting an increase in the input-to-acoustic output efficiency.
Two SAN184.50iP 2Ω or a single SAN216.00iP 1Ω with the IpalMod in a suitable cabinet design claims unprecedented overall efficiency of the amplifier-loudspeaker system, together with an improvement of the audio performance at the lowest frequencies. Fully optimised, this system combination can deliver more than double output SPL capability of conventional subwoofer designs, with the added benefit of no perceived aging of the loudspeakers. For rental and install companies, this can equate to a vast reduction of the amount of subwoofer cabinets typically required for a project, saving on physical storage space, logistics costs and on-site power consumption.
Features of the Powersoft IpalMod include a class-D amplifier (Max 8500W @ 1Ω/180V peak) which is designed to work with a load with very low impedance and high inductance, and a Differential Pressure Sensor (DPC) located on the speaker baffle which sends a Zero Latency (10µs) closed loop reading to the special on-board DSP to change the power output and behaviour of speaker/s. At the same time, the IpalMod recycles the Back Electro-Motive Force (BEMF) from the speaker/s into the capacitor bank of the power supply to significantly increase the output efficiency.
Powersoft has created a preset to load on the IpalMod for either two SAN184.50iP 2Ω or single SAN216.00iP 1Ω and provide full training on how to set up and optimise the system.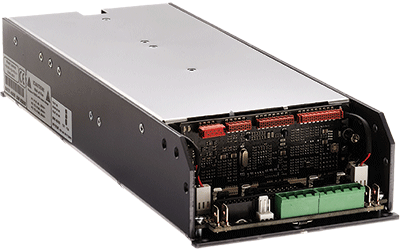 IpalMod also has a unique Virtual Transducer mode, which uses the Differential Pressure Sensor (DPC) and software to enable modifications to the parameters of the loaded preset. This means the OEM manufacturer can make the system perform as if it were using a larger or smaller size of speaker, or with different Small Signal Parameters to completely optimize an existing cabinet design, as well as controlling time response of the loudspeaker and the amplitude at different frequencies.
'This technology is truly incredible, so when we were approached by Powersoft to see if we would be interested in becoming an approved transducer partner for the IPAL system, we were honoured,' says Lavoce International Sales Director, Kevin Shove. 'Creating approved IPAL compatible subwoofers truly emphasizes the expertise of our Italian R&D team and China Production team, and our continued passion for pushing the boundaries of transducer performance and the pursuit of acoustic excellence.'
'Our ground-breaking IPAL technology overcomes the limitations of traditional transducers like no other system, so we are very proud to add Lavoce as another approved transducer partner to enhance its proposition,' says Powersoft OEM Sales Manager, Giacomo Previ. 'The IPAL benefits are even more valuable in todays' challenging global climate, and this new partnership will help make them even more attractive to a wider range of customers around the world.'