Celestion has announced new full-range drivers designed primarily for use in compact line arrays.
The three high performance, small-format professional audio drive units comprise all-new range of compact and lightweight loudspeakers that are particularly suited to discreet, low-profile sound reinforcement applications. Each model uses an efficient neodymium magnet assembly, and features a stiff and light aluminium cone that remains rigid to higher frequencies in order to deliver a smoother response. All drivers have been built using a lightweight glass-reinforced ABS chassis, designed for maximum free-air movement, with a square mounting frame to facilitate close coupling of multiple units.
The line comprises: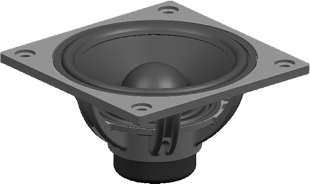 AN3510 is a 3.5-inch/88mm driver delivering 35W power handling and 86dB sensitivity, with a bandwidth of 125Hz to 20kHz.
AN2775 is a 2.75-inch/70mm driver delivering 20W power handling and 82.5dB sensitivity, with a bandwidth of 190Hz to 20kHz.
AN2075 is a 2-inch/50mm driver delivering 20W power handling and 81dB sensitivity with a bandwidth of 200Hz to 20kHz.
In addition, each of driver has been optimised using Finite Element Analysis (FEA) techniques to give a wider dispersion characteristic than conventional loudspeakers of this size.
Using Celestion's Compact Array Drivers, sound reinforcement systems designers are now able to build into their products some of the principal advantages offered by line array designs: a more even distribution of the acoustic signal and the ability to project sound over greater distances.
More: www.celestion.com