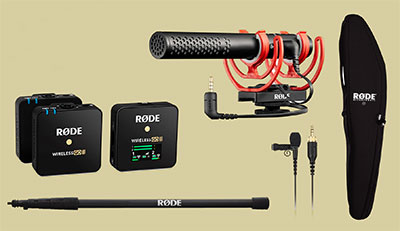 HHB Communications has assembled a kit of 'everything you need to capture high-quality audio' based around the Røde Microphones product line.
The kit provides lavalier and boom mic options with the convenience of wireless connection to camera for applications including news gathering and presentations with audience boom mic.
The kit comprises Røde's WiGo II with Dual Channel Wireless Receiver and two transmitters, a Røde VideoMic NTG shotgun microphone, WS11 deluxe windshield, a Lavalier Go wearable microphone, Micro Boom Pole, and a Boom Pole Bag to store and carry the kit in its entirety.
More: www.hhb.co.uk