Shown for the first time by Canford at the recent BVE show in London, the Ki Pro Mini is the latest member of the Aja Video Systems Ki Pro family of audio recorders.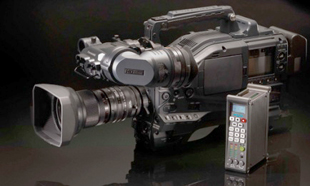 Designed as a miniature field recorder to capture 'ready- to-edit' digital video, Aja are calling the Ki Pro Mini 'the link between production and post'.
The recorder supports an Apple file-based workflow, recording standard Apple ProRes 422 QuickTime files on industry standard Compact Flash media. Compact Flash cards function as standard HFS drives when connected to a Mac computer via any standard off-the-shelf Compact Flash reader.
Features include:
Extreme Portability for any shooting environment
10-bit full raster recording to Apple ProRes 422 SD and HD formats
Apple ProRes 422 (HQ)
Apple ProRes 422
Apple ProRes (LT)
Apple ProRes (Proxy)
Record Edit-Ready SD/HD files from any camera to Compact Flash (CF) cards
Skip log and capture with instant mounting of native OSX media
Professional connectivity through SD/HD SDI and HDMI I/O
The Ki Pro Mini can be readily mounted on the side of a video camera using the Ki-Miniplate-R0, or on the Ki-Ministand-R0 for desktop use.
More:
www.aja.com
More:
www.canford.co.uk