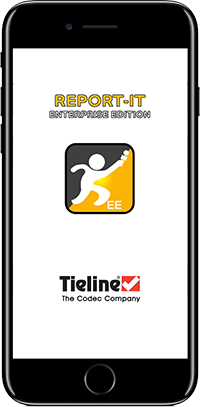 Audio codec manufacturer Tieline Technology has announced a new version of Report-IT Enterprise v3.5.xx, supporting streaming live, studio quality audio to all N/ACIP 3326 compliant codecs in SIP mode.
With v3.5.xx, users can access SIP functionality via a simple Tieserver subscription upgrade, connecting to all Tieline and non-Tieline SIP codecs. In SIP mode, Report-IT Enterprise can stream low-latency live audio using widely available algorithms including Opus Mono, Opus Voice, G.711 and G.722. SIP for Report-IT Enterprise is available in iOS and Android apps and also supports Caller ID and Line Hunt features recently added to Tieline G5 codecs.
Key features:
· Simultaneously record up to 20kHz audio/stream up to 15kHz live audio.
· File reports via FTP automatically using WAV or AAC-LC file formats.
· Prerecord and trim interviews, build playlists and insert recordings as live broadcast 'wraparounds'.
SIP mode supports the use of SIP accounts, proxies, IPv6, multiple Stun servers, Ice and Turn.
'SIP for Report-IT Enterprise expands the streaming options available for mobile journalism applications,' says Tieline Group of Companies CEO, Will McLean. 'Our customers can now use Report-IT's innovative management and IP streaming features to connect to both Tieline and non-Tieline SIP codecs.'
More: www.tieline.com