EAW has announced the Radius RSX12M stage monitor.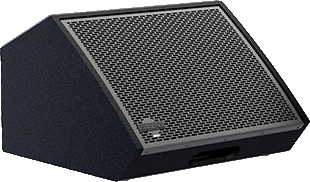 The RSX12M adds to the Radius line of loudspeakers, which was introduced mid-2016, and is equipped with onboard bi-amplified electronics (500W/channel) featuring Focusing and DynO. A 12-inch vented cone with 2.5-inch voice coil drives the low end while a 1-inch exit, 1.77-inch voice coil compression driver handles HF, orientated in a coaxial configuration. The RSX12M offers a uniform coverage pattern of 105° x 105°. Additionally, system latency is 2.6ms for transparency in vocal monitoring applications.
'The RSX12M brings even more value to the Radius family,' says Director of Marketing & Application Engineering, Adam Shulman. 'The addition of a dedicated floor monitor model takes the family even further in terms of delivering an integrated, complete solution. Now customers can deploy a comprehensive system comprised entirely of Radius components, including mains, fills, subwoofers and monitors.'
Available free via iTunes, EAWMosaic delivers system prediction, control and monitoring of the entire Radius system, including the RSX12M, within a single application running on an iPad. Four predefined voicings provide a variety of tonal starting points that accommodate most applications. It also features integrated Dante networking (with loop-thru).
More: http://eaw.com