RCF Audio has announced the NX 9-SMA Series of stage monitors for solo musicians, bands, and DJs. Additionally, the NX 9-SMA can be used as a main system.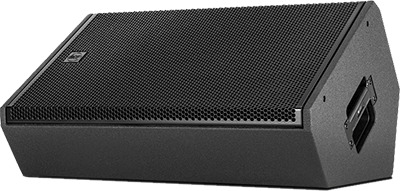 The rugged all-wood cabinet is made easy to carry by an ergonomic aluminium handle, while the underside carries a pole socket for mounting on a stand or a subwoofer pole.
The combination of a 1.75-inch compression driver, 12-inch (NX 912-SMA) or 15-inch (NX 915-SMA) woofer, 2.1kW amplifier, and TRW waveguide, produces coherent 100° x 70° coverage for the listening area, with up to 130/131dB SPL.
'Used as a stage monitor, stand-alone speaker system, or satellite paired with a subwoofer, the NX 9-SMA blends high performance and reliability in a compact package,' the company says. 'Combining RCF proprietary FiRPhase and Bass Motion Control DSP processing, perfectly tuned for each model, NX 9-SMA Series speakers deliver absolute clarity and deep, powerful bass response. The tour-ready, rugged all-wood cabinet is easy to carry and set up on stage or on a pole.'
The NX 9-SMA series 2.1kW, two-channel NX 9-SMA class-D amplifier is claimed by the manufacturer to be 50 per cent more powerful than previous RCF models, able to manage extreme sound pressure levels with a fast transient response and very low heat loss.
More: www.rcf.it