Previewed at the Pro Light & Sound show, Kling & Freitag's Gravis 12 full-range system and Nomos LS subwoofer are now being shipped, extending the company's ProRental range for large-scale applications.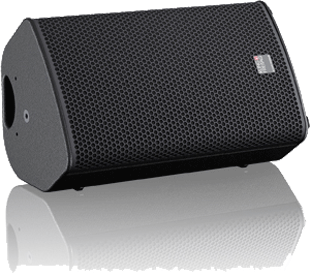 The compact enclosure of the 12-inch/ 1.4-inch Gravis 12 allows two different monitor angles. All surfaces with ground contact are protected by plastic pads against damage. The proprietary VariPoint flying system offers quick pin fastening as well as a M10 mounting, complying with the BGV C1safety standard. Accessories can be installed very quickly and without tools.
Maximum sound pressure level is 137dB. Gravis 12N and Gravis 12W are providing to the user the choice between two different radiation angles.
The Nomos LS is a compact bass designed to complement the Gravis speakers. The extremely compact 1x 15-inch subwoofer adds low-end extension down to 33Hz. Three VariPoint fixings permit the suspension by lifting pin or by M10 eye screws.
Together with the K&F SystemRack driving unit, the Gravis 12 and the Nomos LS offer quick installation, easy and safe use for mobile PA applications.
More: www.kling-freitag.de