Shure has released a line of new accessories for its Microflex Advance series of microphones, including the A910 Hard Ceiling Mount for the MXA910, and A310 Flush Mount for the MXA310.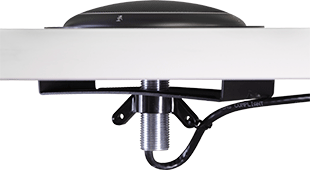 Microflex Advance microphones and audio interfaces address conferencing for meeting rooms in corporate, education and hospitality spaces, with the accessories designed with system integrators and existing Microflex Advance users in mind. The A910 and A310 feature a streamlined look for the table and ceiling array microphones with the ability to support the microphones in any meeting location. In addition to improving room aesthetics, the accessories reduce installation time and overall cost.
The A910 Hard Ceiling Mount for MXA910 allows the ceiling array to be easily installed into any surface, including drywall and cement, creating an invisible audio experience in any setting. The A310 Flush Mount for MXA310 reduces the visual footprint of the table array by creating an even lower profile installation, allowing the microphones to be in-the-table rather than on top. This reduces height and improves appearance, while maintaining acoustic performance as well as easy access to mute buttons. The A910 is white and the A310 is available in two colour options, black and aluminium. Both products can be painted to match the table or ceiling colour and will be available in summer 2017.
'The Microflex Advance accessories enhance the existing series by enabling the microphones to be used in a larger variety of use cases, while also improving appearance and shortening installation time,' says Shure Global Product Manager, Rob Klegon. 'We created this line of accessories to provide customers a variety of mounting options so users no longer need to source their own solutions when implementing a Microflex Advance conferencing solution.'
More: www.shure.com