Shure has updated its IntelliMix Room software-based audio processing for A/V conferencing with the release of IntelliMix Room 4.0.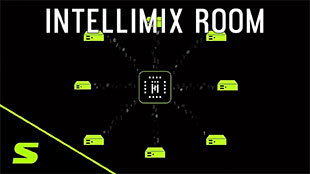 IntelliMix Room 4.0, Shure is continues to simplify set-up and expedite 'time-to-audio' in a conference room through the introduction of a new Room Setup feature. Now, users can optimise a room directly from the IntelliMix Room system tray app, streamlining set-up.
Shure's IntelliMix Room solution has been engineered to be interoperable with Crestron's XiO Cloud technology management platform for advanced device monitoring and management. 'For forward-thinking system integrators and AV/IT end-users, it is imperative to provide a seamless conference room experience that can be live in minutes, is optimised for crystal-clear audio performance, and can integrate effortlessly with leading industry partners,' the company says. 'IntelliMix Room 4.0 software ensures these essential requirements are met by enhancing the performance of Shure Microflex solutions with best-in-class DSP algorithms, the new Room Setup feature, and integration with the Shure Microflex Ecosystem.
IntelliMix Room is certified for Microsoft Teams Rooms and Zoom Rooms.
Crestron's XiO Cloud platform is a technology operations management platform that optimises workplace technology operations and maximises room uptime efficiently at scale. The engineering collaboration between Shure and Crestron enables A/V installers and integrators to enjoy the benefits of IntelliMix Room 4.0, as well as remotely manage and monitor IntelliMix Room and its connected Microflex Ecosystem devices using the Crestron XiO Cloud.
Shure now offers an instantly downloadable, 90-day free trial period of IntelliMix Room 4.0, making it easier than ever to explore the software's benefits.
More: www.shure.com