Powersoft software upgrades for the K Series of DSP amplifiers now provide support for EAW Focusing.
'EAW users will benefit greatly from Greyboxes residing within the K Series DSP,' says Thomas Mittelmann, Powersoft Business Development Manager. 'Powersoft's greatest fortes, performance and efficiency integrated with EAW Focusing, will create systems that provide an unprecedented level of sound reinforcement excellence.'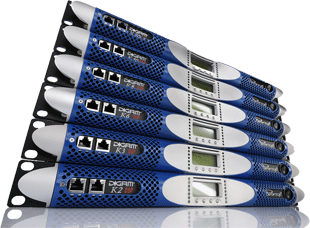 With the new software, EAW being driven by K Series DSP amplifiers can take advantage of Powersoft technology, including universal switch mode power supplies with Power Factor Correction (PFC) and proprietary class-D technology. K Series amplifiers offer >90% efficiency resulting in more overall power from less rack space and a reduction in amplifiers required per system.
Powersoft DSP circuitry – Active DampingControl, LiveImpedance Measurement, TruePower Limiter and other features – paired with EAW Focusing offers a system package using the K Series amplifiers –ranging from 2x 2.4kW/channel @ 4Ω to 2x 9kW/channel @ 2Ω in a single rack unit. End-users can obtain Greybox files from EAW and load them into the Powersoft K Series DSP platform using Powersoft Armonía Pro Audio Suite software to facilitate system management.
Armonía Pro Audio Suite software, a Greybox-specific plug-in and the required amplifier and DSP firmware are available as free downloads from the Armonía support forum at Powersoft's website.
More: www.powersoft-audio.com