Powersoft Audio has announced the addition of the DSP+ models to its Quattrocanali and Duecanali amplifier platform line-ups.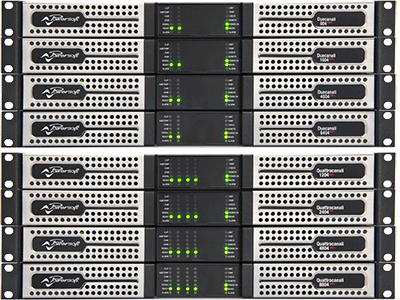 These new AES67 compatible versions can receive AES67 streams natively via a dedicated AoIP networking port connected to an AES67 network, allowing high-performance streaming AoIP interoperability across different networking systems.
The Duecanali DSP+ and Quattrocanali DSP+ amplifiers are supported by a new version of ArmoníaPlus, 2.4.
'The introduction of the new DSP+ models will enable systems integrators to take advantage of the growing number of AES67-native audio products,' says Powersoft Product Management Specialist, Giorgio Carminati. 'The v2.4 update to ArmoníaPlus will streamline the configuration process by allowing users to configure both the AES67 inputs and DSP settings of the amplifiers in the same software.'
More: www.powersoft.com