Powersoft has announced that its full line of power amplifiers will be available for specification within the D-Tools software for systems integrators.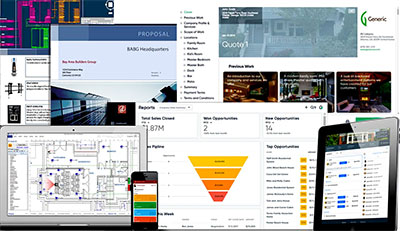 D-Tools' System Integrator software and D-Tools Cloud platform assist integrators in the specification of Powersoft amplification: 'Powersoft amplification's unique capabilities and diverse configurations help broaden our users' selection of amplification solutions, empowering them to design and build systems that best meet their clients' needs,' says Barrie McCorkle, Director of Supplier Programs, D-Tools.
D-Tools' on-premises software, System Integrator (SI) and cloud-based D-Tools Cloud platform, streamline project workflows for system integrators including sales, system, design, project documentation, procurement, installation, back office management and service, through a data-driven process and an extensive and integrated product library. The D-Tools product library will now include detailed product information and dealer-specific pricing for Powersoft's full line of amplifiers, including the installation-focused Duecanali, Quattrocanali, and Ottocanali rack amplifiers, with and without DSP, as well as the new half-rack Mezzo series of DSP-enabled amplifiers.
Users will be able to design and quote detailed systems featuring Powersoft amplification, then easily cohesive presentations for clients along with accurate estimates. All Powersoft amplifiers feature crystal-clear sound, remarkable efficiency and a compact integrator-friendly rack footprint. Powersoft ArmoníaPlus software provides control over and monitoring of its DSP-enabled amplifiers via a computer or laptop. Users can access and manipulate everything from source and output assignment to equalisation and limiting to failover settings and more for each amplifier within their network.
'It is our pleasure to bring the full breadth of Powersoft amplification to the D-Tools platform,' says Powersoft, Brand Communication and Trade Marketing Manager, Francesco Fanicchi. 'Our diverse line-up of industry-leading amplifiers presents compelling possibilities for installations of all sizes, and we are happy to now make them available to integrators through this powerful and efficient software tool.'
An exclusive 45-day trial of D-Tools Cloud is available to all Powersoft users.
More: www.powersoft.com