Adding to its line of high-power OEM amplifier modules, Pascal A/S will debut its M-Pro2 amplifier module at the Pro Light & Sound show in Frankfurt.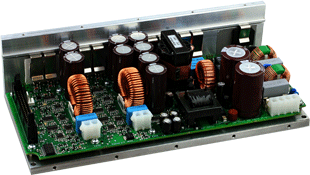 Intended for integration into professional loudspeakers, the M-Pro2 is a complete power pack delivering two 800W channels (4Ω), complete with an internal universal power supply. The M-Pro2 is designed to power a wide range of medium to high-power two-way cabinets, and at 1.4kW (8Ω) in bridge mode, it can also be used to power subwoofer cabinets.
The package uses Pascal's proprietary UMAC class-D technology and UREC power supply technology, to offer universal mains and regulation for worldwide compatibility and consistent power performance.
'The M-Pro2 is our response to client demand for an ultra high performance and all-in-one amplifier module at a competitive price,' explains Pascal Sales Manager, Peter Frentz. 'This unit will elevate any two-way loudspeaker or subwoofer to its fullest sonic potential.'
Like its 'big-brother' the X-Pro series, the M-Pro2 has comprehensive protection as well as advanced readouts, control and auxiliary power for DSP-cards.
More: www.pascal-audio.com