Auralex Acoustics is to unveil its SonoLite Bass Trap at the 2012 Namm show.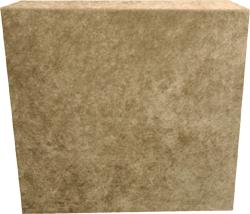 The SonoLite Bass Trap is a 3-inch thick, 2-ft x 2′-ft fabric-wrapped Studiofoam Pro core absorption panel, optimised for low-frequency sound control. The core of each panel is made of Auralex's StudiofoamPro acoustical foam; the panel is then covered in a velour fabric to accent the decor of any room.
SonoLite Bass Traps are reverse-beveled for corner mounting. The panel is plastic-backed for improved rigidity and durability. SonoLite Bass Traps are packaged with six EZ-Stick SonoLite Mounting Tabs for incredibly easy, removable installation.
Based on Auralex's SonoLite absorption panels, which are designed to reduce unwanted reflections and flutter echo in critical listening environments such as control rooms, live rooms and rehearsal spaces, the SonoLite Bass Traps are also available in both black and tan finish.
'The SonoLite Bass Trap is the result of direct feedback from our customers – offering an incredibly effective, affordable and professional looking low-frequency solution to match our very popular SonoLite Panels,' says Auralex Acoustics acoustical engineer, Mike Buratto. 'At Auralex, we strive to meet customer demand in innovation.'
More: www.auralex.com