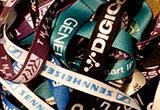 With only 13 countries presently likely to be remaining Covid-19 free, the live music and club industries worldwide have taken a heavy blow. The games industry, meanwhile, reports seeing an upturn in downloads while Billboard research indicates that around three in ten Americans claim to be listening to more radio since the US coronavirus outbreak.
We are glimpsing a new pro audio landscape… and the inside of musicians' homes.
Following James Blunt's streaming of a scheduled Telekom Street Gig as the concert close-down came into effect, there has been a flood of 'from my home' performances streamed live and free-to-view, ranging from Knifeworld's Kavus Torabi to Rufus Wainwright's Royal Albert Home live stream series opener.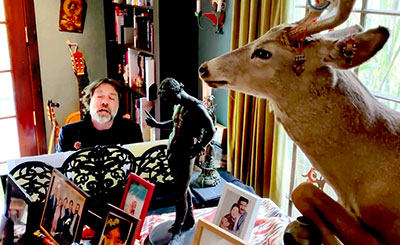 Like those in the US, people confined at home in the UK due to the pandemic are listening to more radio rather than music apps. Global – which owns Capital FM and talk station LBC – says that its online radio listening has risen by 15 per cent, and the BBC reports streaming of its radio stations to be up 18 per cent in recent weeks. 'People turn to us during significant events for our news and analysis, and also for music, entertainment and companionship,' commented BBC Radio and Education Director, James Purnell.
Correspondingly, data from two US analytics companies suggests use of music-streaming apps such as Spotify has dipped by about eight per cent. 'These figures indicate that the public are turning to radio in times of crisis,' a Global spokeswoman said.
In the meantime, uploads to services such as SoundCloud have blossomed as more music is being made at home: 'As the coronavirus crisis has unfolded, we've seen a global outpouring of tracks on SoundCloud, with a 50 per cent surge in creators uploading in the past month alone,' confirms SoundCloud CEO, Kerry Trainor. 'But behind this creative response, we know there continues to be financial loss and uncertainty for our creator community.'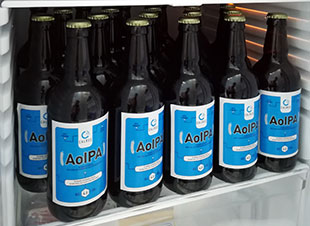 In response, SoundCloud has announced a 'series of new initiatives', and made a US$15m investment in its service – including US$5m in promotional support – to support its users.
If the impact of Covid-19 on the live and club scenes was almost immediate, it was also pretty swift in its devastation of pro audio trade shows. Cancellations of impending shows were accompanied by a wave of postponements, only for these to become cancellations in due course. But unlike the live and recording sectors, show organisers have yet to find a work-around.
Long before I attended my first music trade show (the British Music Fair, for those who recall it), I became a regular visitor to the Royal Show agricultural fair after it moved to Stoneleigh Park in Staffordshire in 1963 – as I was reminded when BBC Radio 4's Farming Today programme mentioned that the show had taken its operation into the virtual world after its real-world cancellation. Best of all, a show beer was being brewed in advance so that it could be delivered to coincide with the event. The Chelsea Flower Show is a further casualty of the coronavirus outbreak that also already has a virtual counterpart in the making.
OK, we have seen a deluge of podcasts that offer to turn Corona downtime into educational opportunity but, to date, only Martin Audio has brought anything resembling a pro audio trade show into play. It is conspicuous that the inititive has been taken by an audio manufacturer rather than one of the many professional event organisers. Why has there not been a virtual trade show response to Covid-19 from any of the event specialists – usually so eager to take stand bookings, arrange services and catering, and recommend hotels? Have farmers and horticulturists really beaten us innovators and partygoers to the post? I would be among the first to check into Calrec's virtual IBC booth with a bottle of their very quaffable AoIPA show brew to hand…