Intercoms & Conferencing
Riedel Artist 1100 Series OLED control panel
Riedel Artist 1100 Series OLED control panel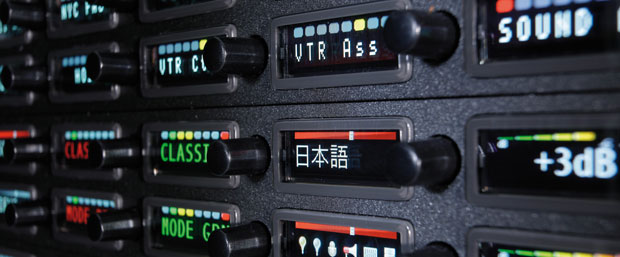 Riedel Communications has released the Artist 1100 Series OLED control panel, a premium control key panel for Artist digital matrix intercoms.
'The intercom world as we know it, is changing dramatically,' says Thomas Riedel, Managing Director of Riedel Communications. 'Demands for the more flexible labeling of talk keys and additional functionality are growing. With the new Artist 1100 series control panels we are able to already provide solutions to all of these demands that will be getting more and more important over the next couple of years. As studio technology integration is progressing we at Riedel see intercom panels becoming a more universal user interface, which could also include audio or video routing. The 1100 series panel is already prepared for this.'
Following Riedel's use of integrated displays in panel keys, the 1100 series features the next-generation of high-res colour OLEDs. With 65,000 colors and a resolution of 140dpi, these provide excellent readability and are able to show up to eight highly detailed characters of up to 24x24 pixels – well suited to icons and Asian characters. Definable marker colours for the keys complete the labelling options and provide instant function identification and signalisation.
The panel provides individual rotary encoders to adjust the listen level of every talk key. Furthermore, all 1100 Series control keypanels provide five dedicated function keys, a built-in high-power loudspeaker, an XLR headset connector and a removable gooseneck microphone. Three GPIs and 3 GPOs are available for system-wide programming as standard. Two sets of balanced line level audio inputs and outputs are also provided as standard. An expansion slot for future expansion modules prepares the control panel for future technology developments.
For entirely digital connection to the matrix via AES, the panel provides both BNC and Cat5 connectors as standard. The second audio channel of the AES signal allows the panel to transport broadcast quality audio in addition to the intercom application – useful for commentary positions.
More: www.riedel.net