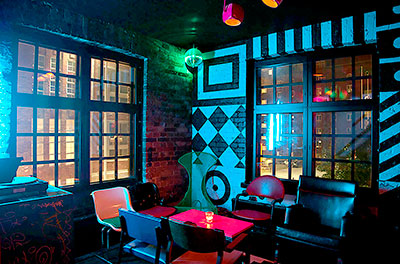 Helsinki nightclub Kaiku has been among the city's premier clubs since opening in 2013. Its popularity is partly due to the prominence of owner Toni Rantanen, and partly to the parties every night that pack it to capacity each night and keep A-list DJs at Rantanen's beck and call.
Recently, Kaiku upgraded its already excellent sound system to a complete Danley Sound Labs system, including loudspeakers, subwoofers, amplifiers, and processing.
The new sound installation comprises four SH-46 loudspeakers – incorporating Tom Danley's Synergy Horn technology – and DSLP48 digital signal processing to manage inputs and tune the boxes to match the acoustical fingerprint of Kaiku. Its output feeds four existing mc2 E25 amplifiers, which power the Danley SH-46s, and two Danley EDA 12000 amplifiers, which power the Danley DBH-218 subwoofers.
Kaiku also uses three massive Danley DBH-218 subwoofers to move the floor. Unlike many conventional sub designs, these are noted for their fidelity.
Rantanen's plans for the larger building that Kaiku is housed in are ambitious – the goal is to have as many as six venues occupying, which he already plans to call Complex.
More: www.danleysoundlabs.com