Klotz Communications has appointed Forward Tech US as its new partner for the US market. The New York-based company is ready to offer guidance for upgrade or replacement of existing Klotz products, commissioning services, technical support and sales of new equipment.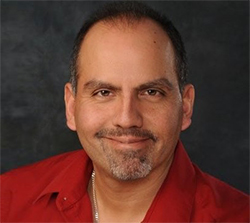 'Formed by industry veteran Henry Ramos, Forward Tech US looks back on more than 20 years of live production experience, of which Henry spent more than ten years working with Vadis systems,' says Klotz Communications Managing Partner, Andre Sauer. 'Thanks to this long experience, he has a great network and direct insights into the industry. We feel very confident with this appointment, and are looking forward to a promising and fruitful collaboration.'
The G2 audio and DSP engine and its interface cards are compatible with older generation Vadis technology. They can be combined and controlled by third-party products such as the Grass Valley Ignite television system, and saves valuable control room space as it can also operate without a console.
With the launch of the DC 3 console and the new DX interface devices, as well as the G2 audio engine, Klotz Communications has a complete suite of products for its radio customers that is backwards compatible with Vadis systems, and allow a seamless and gradual upgrade of existing systems without the need for large capital expenditure. The DC 3 control surface allows in-situ replacement of older DC 2 surfaces, and the DX interfaces take care of the upgrade from IPX/SPX networks to the TCP/IP protocol.
'Klotz Communications stands for reliable and innovative thus cost-efficient products for the audio and broadcast industry,' says Forward Tech US President, Henry Ramos. 'The great reputation and the future-proof design of Klotz products makes us confident of a successful future.'