West Midlands-based Central Presentations Limited (CPL) has launched a Technical Sales division to focus on selected product lines from its rental inventory. The technical production and rental specialist aims to cross-rent to other professional A/V/rental companies and organisations under the stewardship of Sam Thomas.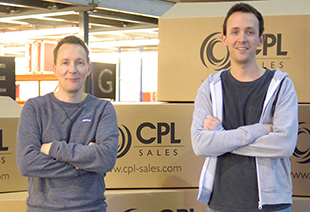 The CPL Technical Sales portfolio includes Analog Way, Connex, Denon Professional, DPA Microphones, Extron, Fiberfox, Interspace Industries, Kramer, Marantz, Panasonic Business, Sennheiser and Shure. The new division will also support these manufacturers and brands by making kit available to end-clients in specific scenarios.
'This underlines our commitment to these brands,' says CPL's Matthew 'Max' Boyse. 'We already extensively evaluate and test any and all kit in which CPL invests, and totally believe in the quality and value of these products. CPL Technical Sales will only sell what we know meets these tough standards'.
The formation of CPL Technical Sales also capitalises on the wide-ranging experience of CPL and its technicians, and of these manufacturers in particular. The initial list of manufacturers will expand – and remain fluid – as CPL makes future investments and further develops its own rental stock.
The new company will be linked to the set-up of a dedicated Training Centre when CPL moves into a new purpose-built warehouse and office space later in 2017. The intention is to create a training hub in the west Midlands, easily accessible from the north, east and west of the country and Wales, which will offer an ongoing programme of training initiatives plus brand awareness and product support.
Thomas joined CPL after graduating from Birmingham University with a degree in Audio Technology, and has held a variety of positions and responsibilities. He believes that the market is presently highly competitive and price driven, and consequently one where good service and levels of knowledge can make a real difference in providing solutions, sharing and suggesting ideas with people.
CPL Technical Sales is looking forward to dealing with anyone needing professional products – venues, colleges and other learning establishments, rental and production companies.
More: www.cplav.com