Singapore's only dedicated contemporary arts college, Lasalle College of the Arts has adopted Riedel Communications' Bolero wireless intercom in its Singapore Airlines Theatre for staff communications.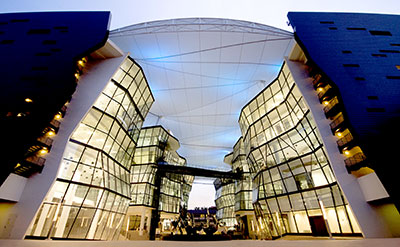 Operating in standalone mode, with no Artist mainframe required, the plug-and-play solution enables the technical crew at Lasalle College of the Arts to set the system up quickly at various locations across the campus.
'When we needed to upgrade our wireless intercom capabilities to keep pace with the demands of modern theatre productions, Bolero was the perfect choice,' says Lasalle College of the Arts Senior Technical Officer, Patrick Wong. 'It was immediately apparent that Bolero would provide much better range, better audio quality, and a richer set of features than our previous system. Bolero is the ideal solution to take Lasalle safely into the future, with the flexibility to expand into a more complex intercom configuration when the need arises.'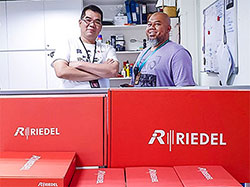 Lasalle chose Bolero on the recommendation of Riedel's local partner, AudioLink Solutions. Key factors in its selection were the system's ease of deployment, ability to scale to different sizes of events, straightforward user interface and the ability to achieve coverage over the entire facility with a single antenna.
Bolero's capacity to interface with existing intercom systems via Riedel's NSA-002A AES67-to-4wire interface sealed the deal.
'Lasalle is highly regarded for its cutting-edge educational programmes in contemporary arts and design,' says Riedel General Manager, ASEAN and South Asia, Rajveer Singh.
'This installation is an outstanding example of how Bolero can fulfill even the most demanding communications requirements in live-performance theatre settings.'
More: www.riedel.net